A petit clin d'œil to Singapore
last update: 13 March 2022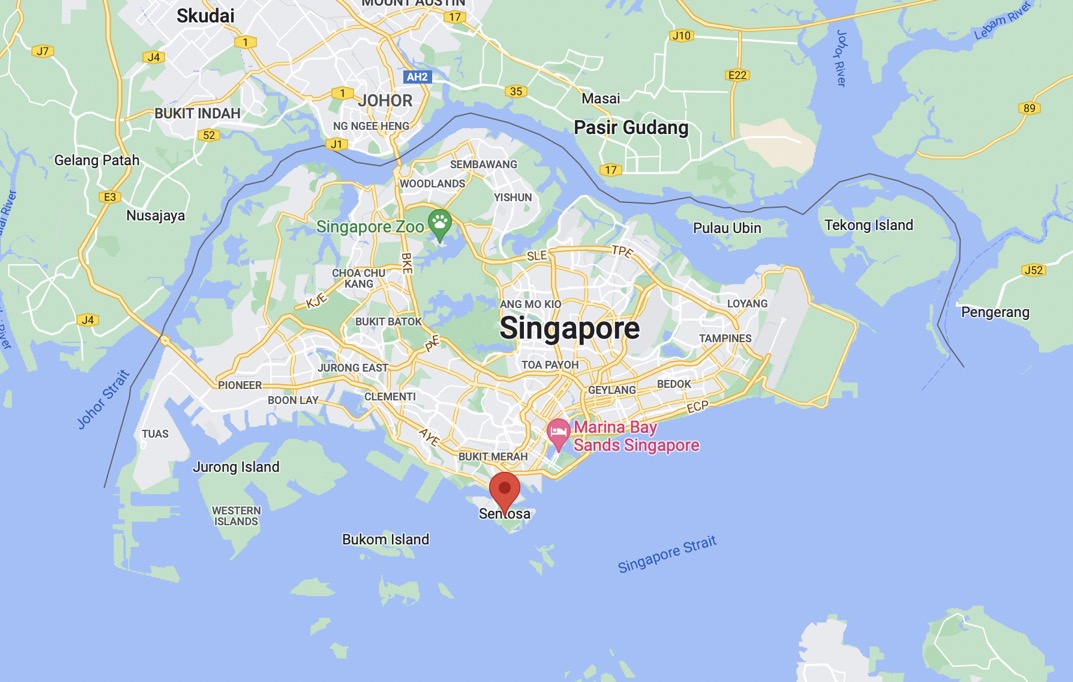 On our trip back from New Zealand, we made a 3-day stopover in Singapore in early October 2003. Above we can see that Singapore sits on the southern tip of the Malay Peninsula, and to the south there are the Riau Islands, part of Indonesia.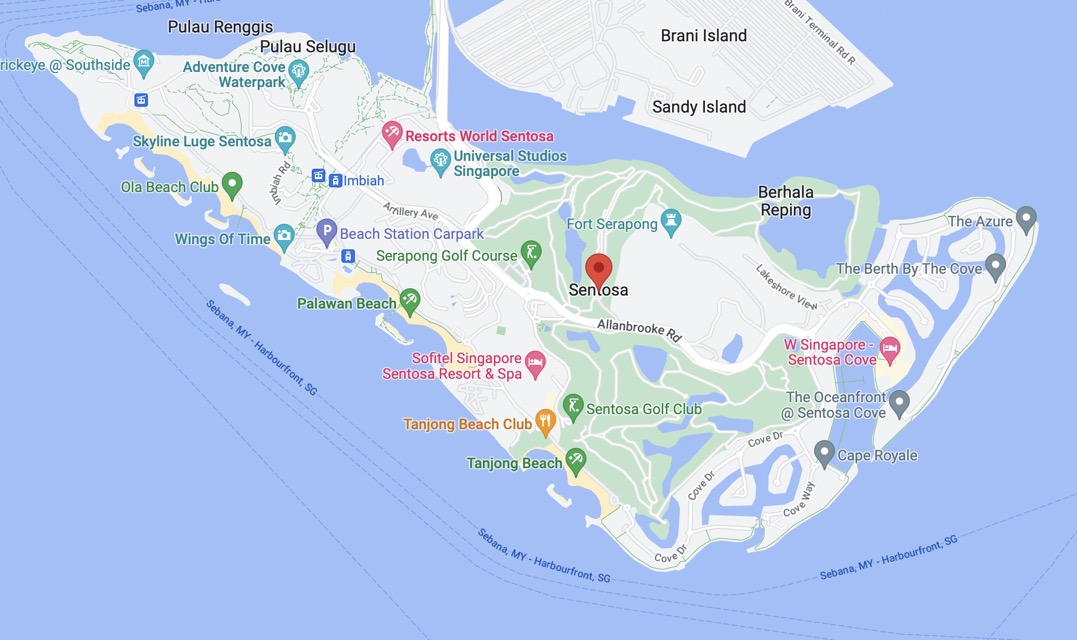 We stayed in the Shangri-La Rasa Sentosa, which is situated on the Sentosa Island and overlooks a 2 km long beach on the left, although I don't know if the hotel was called that in 2003.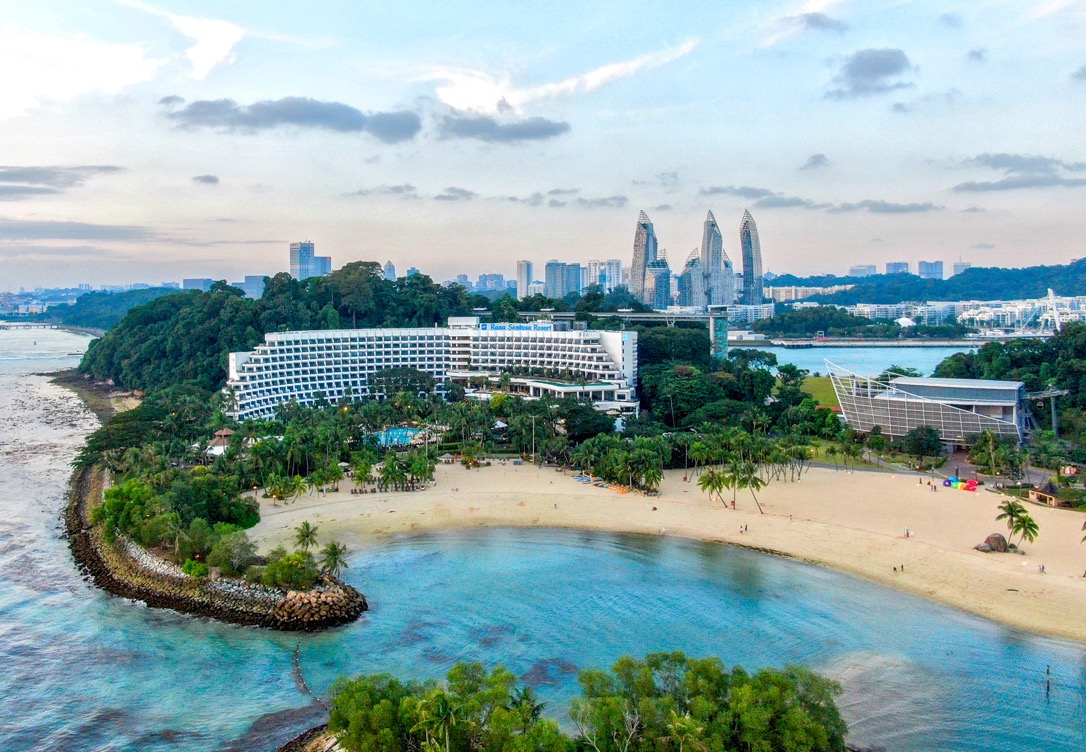 I remember arriving quite late at night, and waking up the next morning to this sight of ships waiting offshore. We had two full days in Singapore, before flying out to London.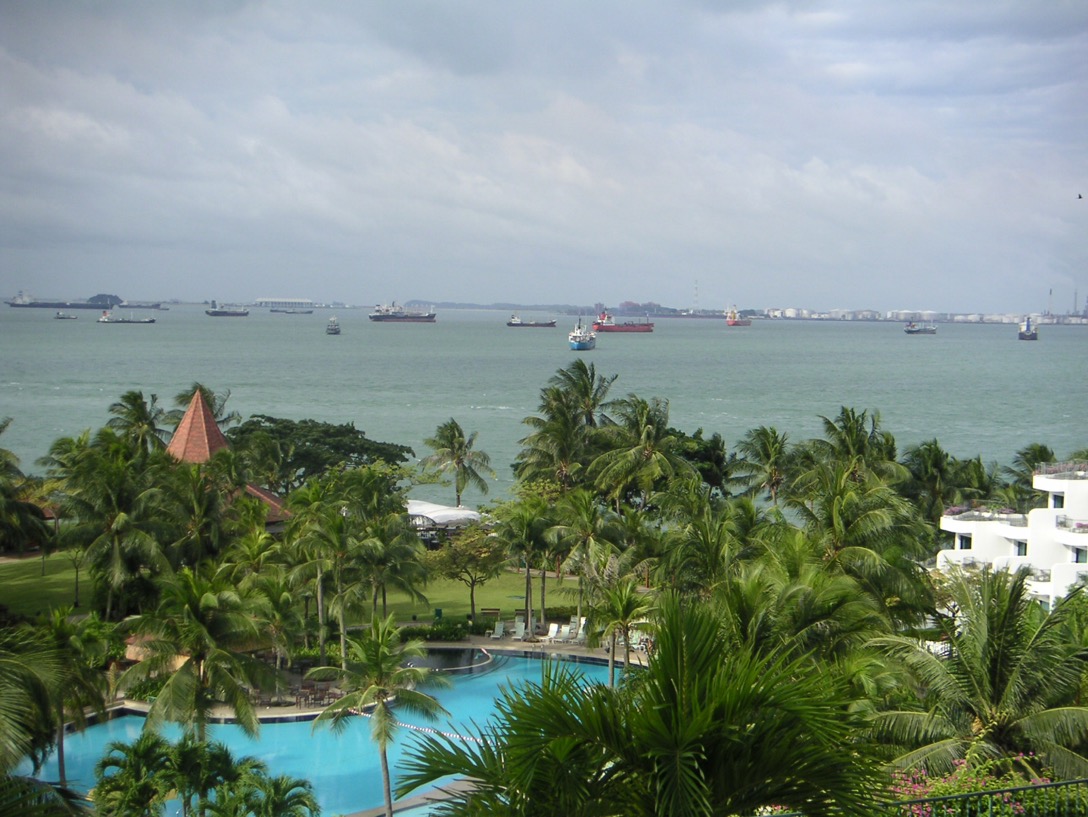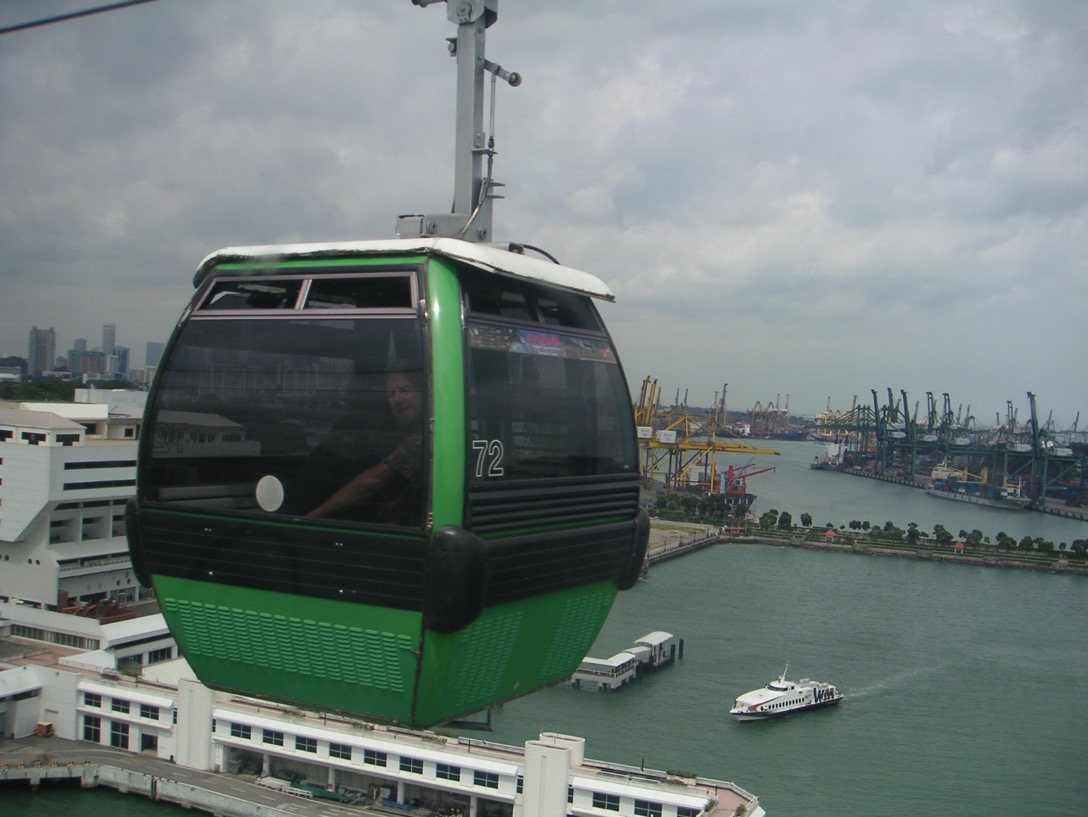 We spent one day taking the Singapore Cable Car for a trip into the city, and the other day we visited Sentosa Island using the Sentosa Monorail (which was replaced in 2005 by the Sentosa Express monorail).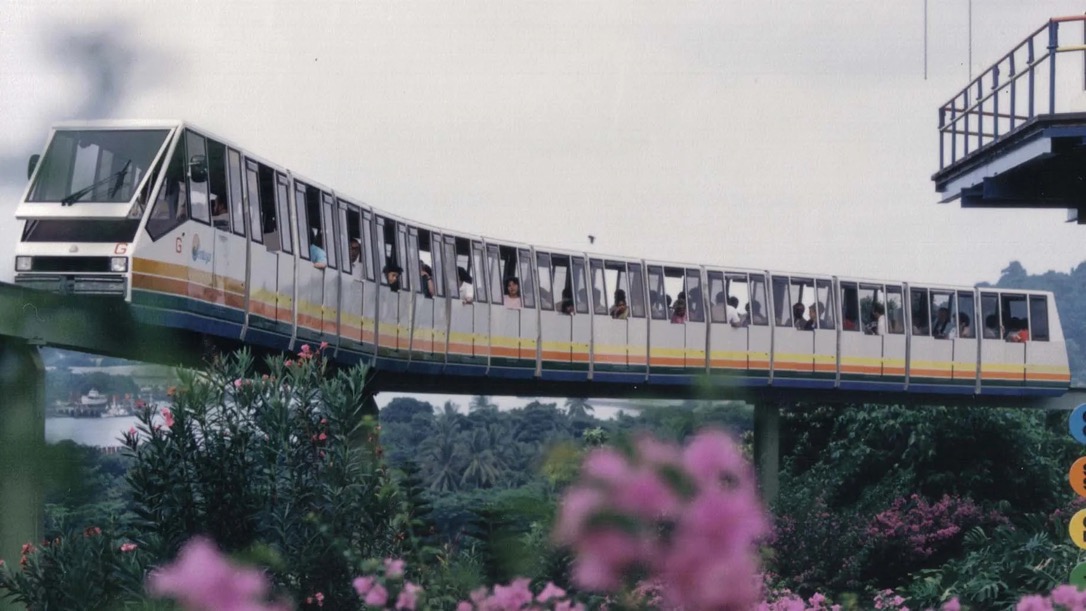 We lunched at the Sentosa Golf Club, which I must admit was quite an impressive establishment. Singapore, a place worth a revisit.