Dubai - The Mall
last update: 09 May 2020


Our New Year trip for 2020 ran from late January 2020 to mid-March 2020 and involved 8 nights in Dubai and 43 nights in Phuket. We spent 3 nights in Dubai outward bounds, and 5 nights in Dubai on our return flight.

One of the major attractions of Dubai, at least for the shopaholic, are the endless shopping options. And that means not just one ultra-modern mega-mall, but several:-


But we are only going to visit
The Dubai Mall
, which
Wikipedia
says is actually only the world's second largest mall by land area and only the 26th largest by
floor area
. Still with 1,200 shops that should be enough, and no, I did not count them.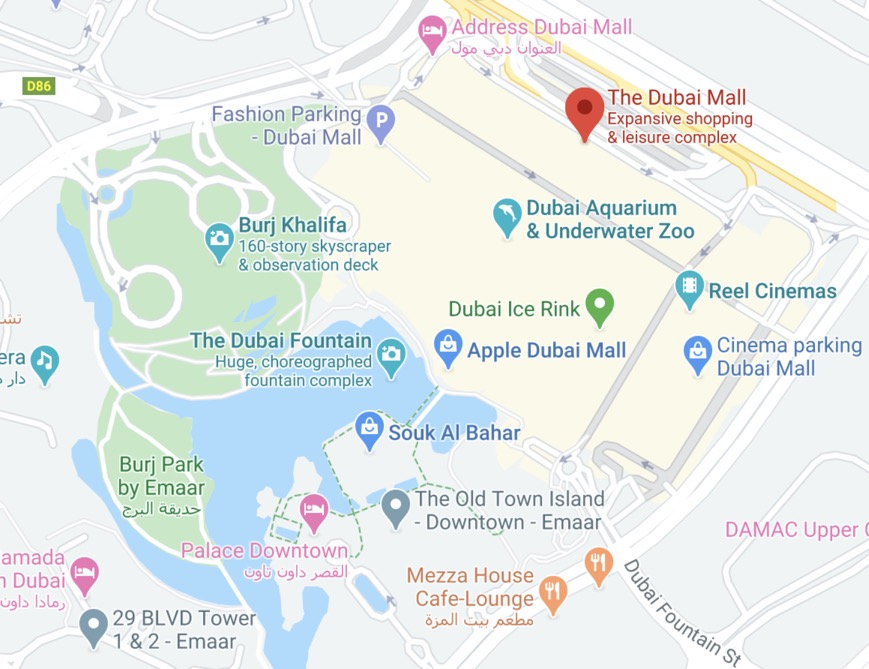 Here we can see the general plan of the site, but The Dubai Mall provides its own interactive map, and of course they have their own app.

There are a variety of maps on the web, but the one below is good enough to give you an idea about the general layout. The real problem is that you can easily get lost, and the signs in the mall are a bit hit and miss. There are 4 floors, Lower Ground LG, ground G, and 1 and 2.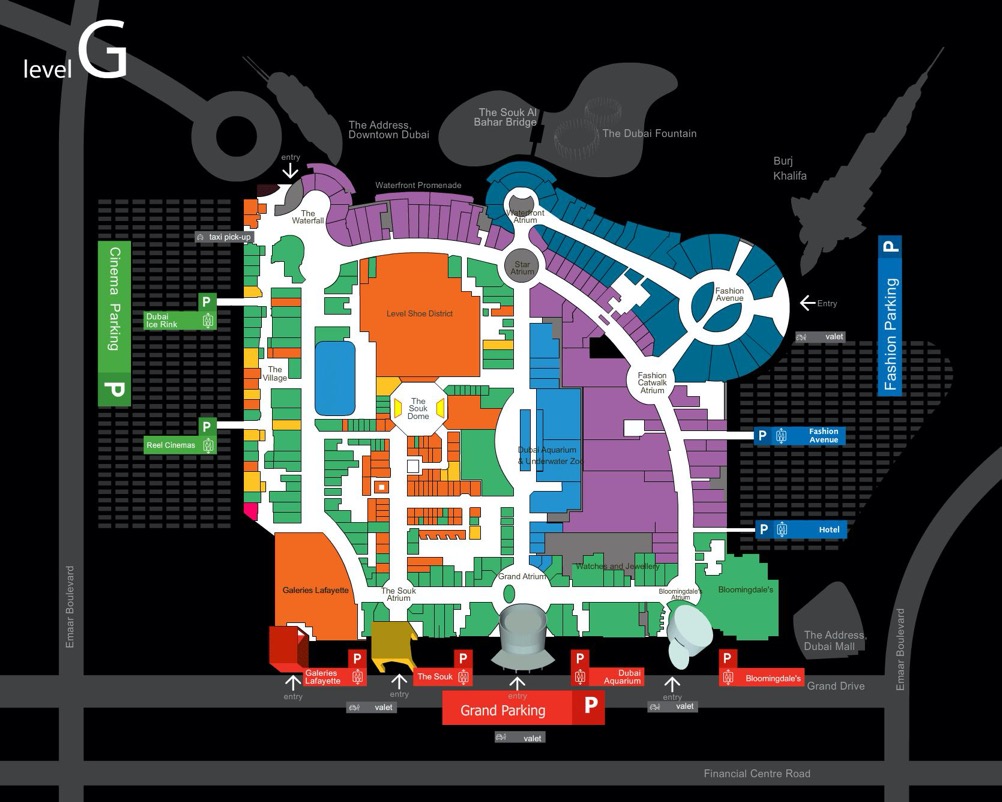 We had a complimentary hotel shuttle that took guests to different sites around Dubai, include The Dubai Mall. The problem was that for a 2 hour period in the late afternoon the shuttle did not service the mall. The reason was that the intense traffic makes it impossible to retain a fixed schedule, so they simply dropped The Dubai Mall.

The shuttle dropped us on the far side of the 'Grand Parking'. You needed then to walk through the parking to the entrance to the mall. We visited The Dubai Mall twice, once to visit the Burj Khalifa and the second time to see The Dubai Fountain.

Rest assured that I have no intention to present the mall in detail. There are a number of possible entrances, and here below we have the 'grand' entrance. The reality is that almost everyone arrives by car or public transport, so entrances like the one below often looks a bit deserted.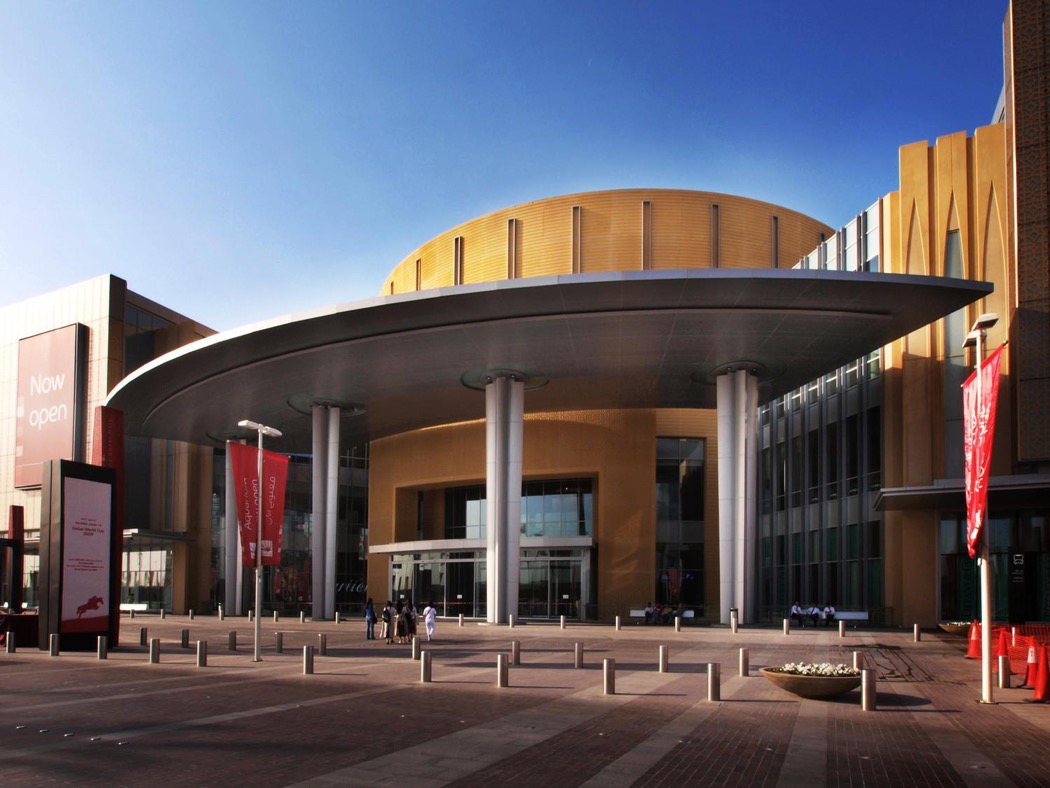 We have just one picture of the interior, and finally we see the mall's 'back' with The Dubai Fountain.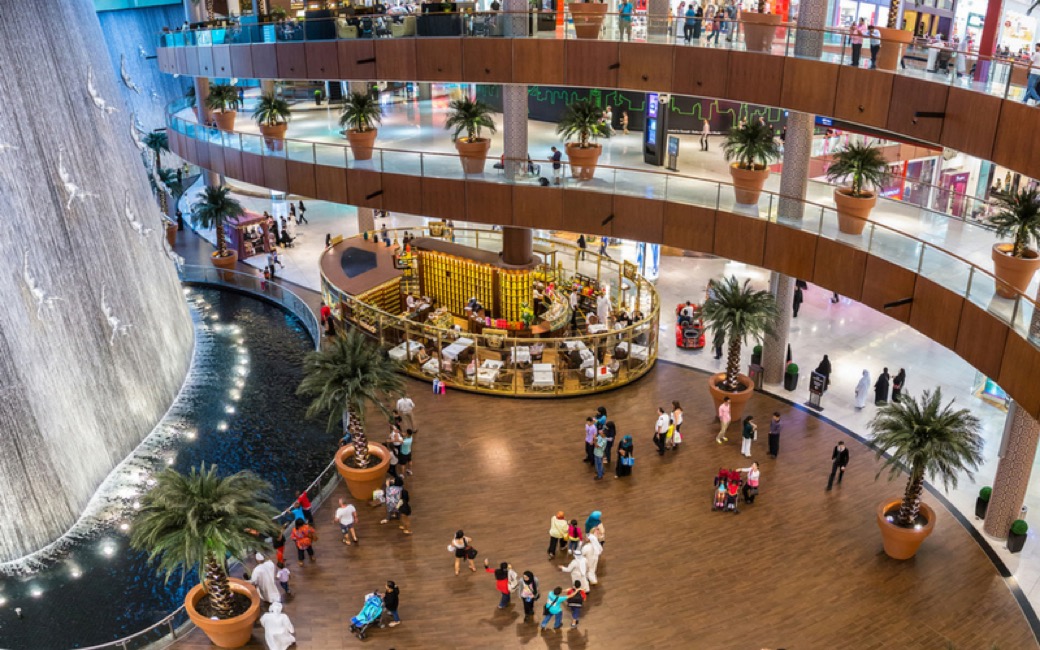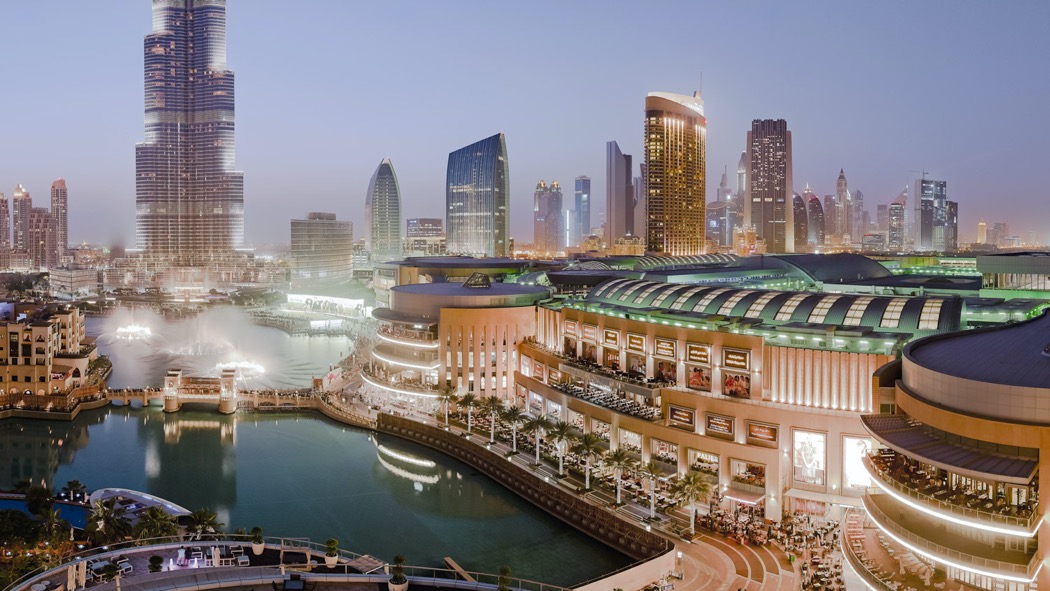 There is no way a little webpage can capture the size and complexity of The Dubai Mall, but some video's do a pretty good job. Have a look at the following Dubai Mall World's Largest Shopping Mall 2019, or for an even more detailed visit take a look at The Dubai Mall Shops and Shoppers (part 1, part 2).

We have separate webpages for the Burj Khalifa and for The Dubai Fountain.