Visiting Phuket
last update: 09 May 2020


Our New Year trip for 2020 ran from late January 2020 to mid-March 2020 and involved 8 nights in Dubai and 43 nights in Phuket.

In preparing for our trip it was useful to try to understand better where we were going, and who we were visiting.

Topics covered on separate webpages are - Renting a Car and Driving, Beaches, Temples, Khao Phing Kan, Thai Food and Fruit, Flowers and Gardens, …

In addition, I have tried to understand better the origins of the Buddhist temple, with a webpage dedicated to the History of Buddhist Temples in India.


Introduction
Thailand
(once called Siam) is a
South-East Asian
country situated right in the middle of what was once called the
Indo-Chinese Peninsula
. To the North of Thailand are
China
and
Laos
, the latter having a frontier with Thailand that includes two sections of the
Mekong River
. On the West and North-West, Thailand is bordered by
Myanmar
(once called Burma) and on the South-East it is surrounded by
Cambodia
, while on the South its territory goes deep into the
Malay Peninsula
between the
South China Sea
and the
Andaman Sea
, and touches
Malaysia
.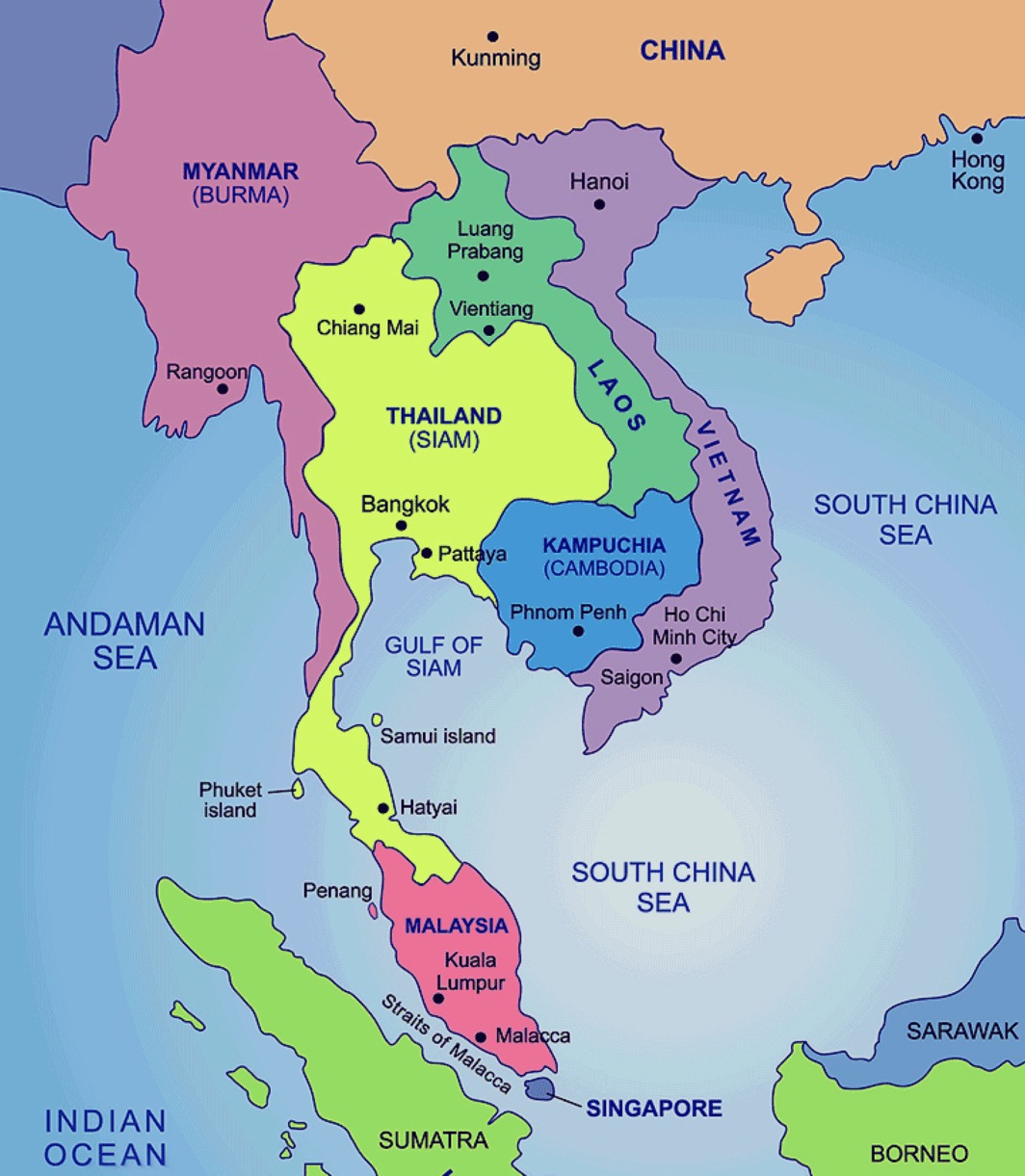 The total area of Thailand is roughly 513,120 square kilometres. So it's slightly bigger than Spain and just a bit small than the entire Central America region (grouping together El Salvador, Costa Rica, Belize, Guatemala, Honduras, Nicaragua and Panama).

Thailand also has extensive coast-lines on the Gulf of Thailand (once called the Gulf of Siam) and Straits of Malacca. The general outline of Thailand resembles in shape an ancient axe, but some people think that her shape is just like the head of the very symbolic white elephant.

On the first map (above) we can see that Phuket is a very small island in the Andaman Sea, but it is actually attached to the West coast of Southern Thailand by the Thao Thepkrasattri Bridge.

Phuket is a city, on the island of Phuket (the largest island of Thailand), in Phuket Province (which is Phuket Island plus 32 smaller islands).

It is said that the name 'Phuket' derives from the Malay word bukit, which means 'hill'. In fact driving around Phuket you quickly learn that the island is quite hilly. The highest point on Phuket Island is 542 metres, and there are several hills on the island above 500 metres.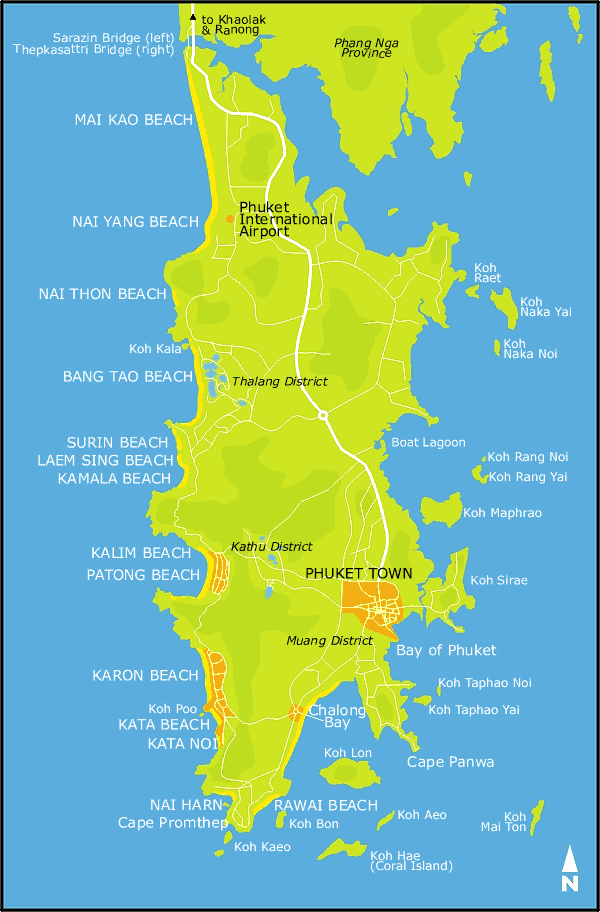 We landed at the international airport, and our hotel, the Angsana Laguna Resort, was on Bang Tao Beach on the West coast of the island.

Phuket Island is about 48 kilometres from North to South, and about 21 kilometres wide. The surface area is about 542 square kilometres, which makes it a little smaller than Singapore (721 square kilometres) and about 1/5th of Luxembourg (2,586 square kilometres).

Phuket is classed as having a 'tropical monsoon' climate, i.e. a climate dictated by the monsoon winds. During the summer from April to October, the prevailing winds come from the South-West over the Indian Ocean, bring lots of warm moist air and rain. From November to April the ocean becomes warmer than the land and the prevailing winds then comes from the North-East. That is from the great land mass of China, bringing cooler, dryer air and good weather.

March is usually the hottest month in Phuket, with an average temperatures of 33°C during the daytime. The coolest months are June to November, where the daytime temperature drops to around 29°C. The period December to end-March is usually dry, with only a few days of rain per month. August to October is the rainy season, with as many as 20 rainy days per month (some reports just say that the other eight months are rainy). However the number of sunny hours per day remains more of less constant throughout the year, at 7 hours to 9 hours per day.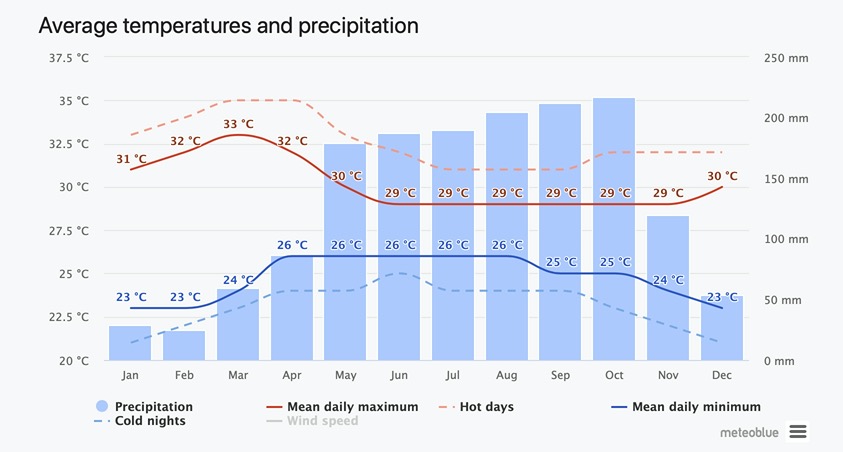 The average sea temperature varies from 27°C in December to 30°C between April and June. Humidity levels remain more or less constant throughout the year, at between 76% and 82%. Winds remain relatively mild throughout the year, with June to August being the most windy.

Our experience was that daytime temperatures were around 28°C until 8-9 February, then it appeared to jump and remain at 31-32°C for the rest of our stay. During our 43 nights, it rained one afternoon, one night, and we had a couple of very short showers. Winds were light, but those from the Bay of Bengal (South-West) still produced some small but strong waves. However, the predominant wind was light and from the Gulf of Thailand (North-East).

The population of Phuket is around 525,000 (2010) but it can expand to more than 1 million in the high season. The population density of Phuket Island is around 950-1000 people per square kilometre, whereas Singapore has a population density of more than 8,000 people per square kilometre. The main population groups are Thai Buddhists (71%), Muslims mostly of Malay decent (24%), and 'Sea Gypsies' (4%). The 'Sea Gypsies' (Chao Leh) are the oldest inhabitants of the island, and were originally nomadic fishermen who made a living from piracy and fishing for pearls. Around 30% of the population is of Chinese decent, from migrants who came to work the tin mines in the 18th C and 19th C. It is said that the island also has as many as 100,000 unregistered Burmese migrant workers working in the construction industry.


People of Thailand

Thailand is divided into 76 provinces and two special administrative areas representing the capital
Bangkok
. The present population of Thailand is over 69 million. About one-half of the
population
lives in the
Central Plain
and Bangkok, the
Capital
seat of the country, which is the point of convergence for all the country's road and rail infrastructure. In fact Bangkok is considered the world's most
primate city
, i.e. disproportionately large compared to the next city in the country (Bangkok is 35 times larger than Thailand's second largest city
Nakhon Ratchasima
). Indeed, as the economic locus, cultural and social centre, political seat and hub for administration, Bangkok completely dominates the life of the people in Thailand. The other cities in Thailand are basically just provincial towns.
The people of Thailand are called Thai, the great majority (over 80%) of them belonging to the
Tai peoples
, a population that speaks a common
Tai language
. Ethnologically and anthropologically the Thais are primarily of
Mongoloid
stock. Their ethnological and physical features are medium stature, slight build, and often having an olive skin complexion and black hair. When the Thais came down from Southern China in order to settle in the area (modern Thailand) they intermixed freely with several forerunners, the
Mon-Khmer
linguistic groups (
Mon
of Lower Burma and the
Khmer
of Cambodia), the
Indonesian linguistic groups
, and the
Malay
and the
Chams
, the latter surviving in certain parts of South Vietnam and Cambodia. But the Thais mainly intermixed with the Chinese with whom they have had a close relationship since early history. Today the minority ethnic groups in Thailand comprising about 13 million Thai
Isan
/Thai
Lao
, nearly 10 million Chinese, 1.5 million
Malay Muslims
, 1.4 million Khmer, nearly 1 million northern
hill tribes
, and around 10,000
sea nomad
groups.

The
Thai language
(or Central Thai) is the only official language, and is a member of the
Tai
group of the
Kra-Dai
language family. It is said that Thai has words of a
monosyllabic
type not unlike that of
Old Chinese
. Each word is independent and complete by itself and admits no modifications as do the
inflectional languages
. The arrangement of words in a sentence reveals a unity with that of most of the languages of South-East Asia. Thai includes words from
Pali
and
Sanskrit
, originally from India, and along with
Mon
and Old
Khmer
, they make up more than half of the Thai vocabulary. Thus in a way the language of the Thais belongs to the type of language technically called in
philology
an '
Insolating Language
'. What this means is that Thai words are not usually composed of more than one meaning (i.e. they have a very low
morpheme
per word). This means that each word is free to enter into the construction of sentences, and does not require, in a sense, any grammar. The Thai alphabet is of Indian origin. It was based on the Sanskrit language, yet it bears a Khmer and Cambodian influence.



On this page I'm going to look at the preparations we made for our long stay in Phuket. What is written below was part of our pre-planning. What actually happened is included on one or other relevant webpage.


Re-validating our assumptions

Given that we were forced to change our trip from 2019 Christmas and New Year to one running from late January 2020, through the whole of February and into March 2020, it was worthwhile re-validating some of our assumptions.

Concerning the
weather
, February in Phuket had the lowest risk of rain in the year, with an average of 3 cm/month over 3-4 days in the month. Humidity was also the lowest with an average of 63%.

In February the average daily temperature was near 29°C (23°C to 33°C), and the sea was usually calm and also about 29°C.

February was still in the high season for
tourism
(November to March), but reading between the lines it appeared that Phuket had seen a noticeable drop in Chinese tourists (after the
Phoenix boat capsized
in July 2018 killing 49 Chinese). With the economic downturn in China, tourists were looking for destinations that were nearer and cheeper, however the number of Taiwanese and Japanese visitors was increasing.

One key new development was that the
Chinese New Year
started on the 25 January 2020, i.e. about the same time we landed in Phuket. They had what was called the 'Little Year' (17-24 January, 2020) to prepare, then the 'Spring Festival' (25 January to 4 February, 2020), and finally the 'Lantern Festival' (5-8 February, 2020).

2020 was the
year of the
Rat
, and there are a variety of
myths associated with the Chinese New Year
. So on 24 January 2020 there was lots of red decorations and firecrackers. Fifteen days after the Spring Festival, marking the end of the Chinese New Year, there is the
Lantern Festival
. There are also a number of
taboos associated with the Spring Festival
. So it's important not break ceramics or glass, not to use knives or sharp objects, and avoid taking medicine and crying. Also one tradition is to
wear new clothes
, and we saw that red shoes were very popular.

The above information is from a great website called
Chinese New Year
.


We arrived in Phuket on the 24 January 2020, and on the 2 February the Chinese authorities confirmed the first death in mainland China from the
2019-nCoV acute respiratory disease
(initially known as the
coronavirus
and from 11 February 2020 defined as COVID-19). Already a number of countries had closed their boarders with China, and the Chinese had already began to quarantine
Wuhan
city on 23 January 2020. By the 29 January 2020 the virus had spread to all the Chinese provinces, and travel between China and other countries was being curtailed. On 8 February 2020 the Chinese New Year celebrations were cancelled.
Where we were staying was very popular with Chinese package tours. We could see that the resort had prepared for the Chinese New Year, only to see all the decorations, etc. slowly disappear. Also about 30% of guests and most resort staff were wearing face masks. We could see that as Chinese tour groups returned home, they were not replaced by new groups. A certain quiet descended on the resort. Around about the 12-13 February we detected an upsurge in Russian tourists with young children, possible due to discounted travel deals. By this time there were almost no Chinese tourists left in the resort, and almost no one was wearing a face mask.



Now we turn to a number of very practical topics, namely visa requirements, vaccinations, essential medication, warnings relating to Thailand, airport security and customs checks, do's and don'ts, changing money, driving and car rental, language used, tipping, weekends, dress code, electricity plugs and sockets, telephone services, crime, travel clothes, and disinfecting hotel rooms.
Visa requirements

For
Thailand
we needed to apply for 60-day tourist visas.


According to the
Arrival Guide
of the Airports of Thailand passengers holding passports from France, United Kingdom, and Luxembourg are allowed to stay for 30 days.


One problem that I had not anticipated, and was not written anywhere, is that you can only apply for a 60-day tourist visa in the 3 month period before arriving in Thailand. You can't apply for it early.

We had to make our Thai visa request through the local consulate. You needed to fill in an application form, add a passport photograph, include confirmation of your travel bookings, and include a valid residency certificate and a statement from your bank that you had at least €600 in your account. You then had to hand all this in, with your passport and a copy of your passport, and €40 in cash.

It took over 2 weeks to receive back the passport with the visa. What we received back was a visa occupying a full page in the passport and valid for 3 months. The 'problem' here was that the validity did not cover our entire stay in Thailand, but we were told that it was be 'arranged' when we passed immigration. Upon entry the immigration stamped the visa with a 'USED' and our entry date. They also put in a separate visa stamp with the entry date and a validity of 2 months (thus covering our stay in Phuket).

In addition to obtaining a visa (for stays exceeding 30 days) passengers must fill in the Passenger Arrival Document No. 6, which I understand would in principle allow the immigration authorities to contact a passenger staying in Thailand. This form is distributed before landing.


Interestingly the Thai air hostess on our Emirates flight did not know that such extended visas existed.
Vaccinations

Sourcing information on Thailand appears to be a little 'open-ended', but the
US Centers for Disease Control and Prevention
(CDC) says you should be up-to-date for
MMR
(measles-mumps-rubella),
Tdap
(
diphtheria
,
tetanus
,
pertussis
),
varicella
,
polio
and
flu
. They also suggest that most travellers should also be vaccinated for
hepatitis A
and
typhoid
. They note that vaccination for
hepatitis B
is not a normal requirement. They do
not
recommend vaccination for
cholera
,
rabies
, or
yellow fever
. They note that
malaria
is rare in Phuket. However the CDC does recommend vaccination for
Japanese Encephalitis
for those people spending more than 1 month in Thailand.
According to
Travel Health Pro
they also mention MMR and a diphtheria, tetanus and polio vaccine (plus immunisation against infectious diseases 'dependent upon lifestyle').
According to the Emirates website for someone travelling to Thailand from the United Kingdom a malaria vaccination was not necessary for Phuket, although they do advise tourists to use some form of
mosquito bite prevention
. They go on to suggest that the WHO recommends (under undefined circumstances) the use of
chloroquine
for the prevention and treatment of malaria (but there are side effects).


More than 2 months before our planned trip we spoke with our doctor. We were advised, based upon our vaccination cards, to complete our protection for hepatitis A and hepatitis B (with the 2nd and 3rd rounds of
Twinrix
). The need for vaccination for Japanese Encephalitis is limited to those trekking in the summer months.

We also were vaccinated against typhoid.

We were already protected for diphtheria, tetanus, polio and
pertussis
(whooping cough).
Essential medication
I found the
website of the Royal Thai Embassy in London
to be particularly useful. They have a webpage on '
Bringing Medications to Thailand
'.


Concerning essential medication we applied the same set of rule for Phuket as for Dubai.

We established a list of all our prescription and non-prescription requirements, and a small list of first-aid items.

We obtained a letter from our doctor describing our medical condition and our need for prescription drugs.

We obtained a prescription for all necessary medication for the entire period of our trip. We obtained our full requirements, and we prepared a copy of the prescriptions along with the invoices from the chemist.

We obtain the usual invoices from our chemists with the identification and date of the prescription, the contents of the prescriptions and when it was filled, and the name of the doctor and patient.

We kept all medication and first aid items in their original packaging just in case customs officials need to check them, and kept them with our doctor's letter and prescriptions.

We kept our essential medication in our carry-on, and put the non-essential medication and the first-aid kit in our check-in baggage.

We kept a separate copy of all the documents, and also had a copy on our computer, iPad and iPhones.
Warnings related to Thailand

The UK government issued the following series of warning concerning Thailand:-
The political situation in Thailand is unpredictable and sometimes volatile. You should avoid any protests, political gatherings, demonstrations or marches, as people have faced criminal charges for participating in these activities. People have been prosecuted for criticising the 2014 military coup.

Lèse-majesté, (criticism of the monarchy in any form) is a crime, which can be interpreted broadly and carries a long jail sentence.

There have been instances where the victims of crime have been identified and threatened with prosecution by the police for damaging Thailand's reputation.

Be aware that posting images on social media of people drinking alcohol or wearing inappropriate clothing can result in fines and/or imprisonment both for the person who uploaded the images and the people in them.

Be on your guard against pickpockets and bag snatchers, especially from thieves on motorbikes or when travelling in open transport like tuk-tuks.

You should take care when travelling in unfamiliar areas and avoid walking through less travelled areas alone, especially at night.

Don't hand over your passport to third parties as a guarantee (e.g. to motorcycle or jet ski rental businesses) as companies may hold on to passports against claimed damage.

Violent sexual assaults and unprovoked attacks have been reported in tourist destinations across Thailand.

Drink spiking and date rapes have been reported in tourist destinations around Thailand, with both male and female victims.

Be aware of the possibility of credit card fraud. Don't lose sight of your card during transactions. There have been incidents of ATM skimming in Thailand. Where possible use an ATM within a bank and always protect your PIN.

There are a high number of road traffic accidents in Thailand especially involving motorcycles.

To drive a car or ride a motorcycle in Thailand, under Thai law you must have the correct licence and appropriate insurance for the category of vehicle you're using. You will need an International Driving Permit.

Under Thai law, you must wear a helmet when riding motorcycles.

Terrorists are very likely to try to carry out attacks in Thailand. You should take care, particularly in public places, follow the advice of the local authorities and monitor local media reports. You should be vigilant at this time.

Your passport must have at least 6 months' validity remaining from your date of entry into Thailand. Entry to Thailand is normally refused if you have a passport which is damaged or has pages missing.

If you're a dual national, you must depart Thailand on the same nationality passport you used to enter.

British passport holders arriving by air or land can enter Thailand for 30 days without a visa (a 'visa exemption'). If you need to stay longer, it's possible to extend your stay once for up to 30 days. You must apply for the extension before your visa exemption period ends.

Immigration officials in Thailand may ask you for proof of onward travel (e.g. a return or onward air ticket). You should make all reservations before travelling to Thailand.

Conditions in prisons and other detention facilities in Thailand are harsh, with limited access to healthcare. There have been recent cases of detainees dying in custody.

Don't become involved with drugs of any kind. Possession of even very small quantities can lead to imprisonment.

Some prescribed and over the counter medicines that are available in the UK are considered controlled substances in Thailand.

Rabies has been reported in domestic and wild animals, and there have been several fatalities.

Public hospitals and clinics in Thailand do not always meet UK standards, particularly outside Bangkok. Many hospitals require guarantee of payment. Make sure you have adequate health insurance and accessible funds to cover the cost.

UK health authorities have classified Thailand as having a risk of Zika virus transmission.

Dengue fever is present in Thailand and the number of reported cases is rising, some of these have been fatal. You should take steps to avoid being bitten by mosquitoes.

If you need emergency medical assistance during your trip, dial 1669 and ask for an ambulance.
Airport security and custom checks

There is a statement that
passengers must be checked for prohibited items before travelling
.

Traveller can bring foreign currencies into Thailand and can also take currencies out again. However passengers leaving Thailand cannot take out more than 50,000 Baht.

Departing, there are the usual security requirements concerning liquids, computers, etc. There is a fantastic list of
permitted and prohibited items
at
sawadee.com
.

Check-in comes first, then passport control will want to see the boarding card and passports. They will put an exit stamp in the passport.


We had booked assistance for my wife, and a wheelchair certainly made things much, much easier. We did not get lost, and we did not experience any long queues. This may be because of the wheelchair assistance or perhaps because we had 'fast track' with our business class tickets.


Going though
security control
and the
metal detector
you must remove anything metallic, such as belt buckles and some types of shoes.

Liquids, gels, lotions, paste, and creams
must be in containers with a capacity of 100 ml or less. They must be in a transparent, re-sealable plastic bag. You may not have more than one bag containing liquids, etc.
Exceptions are made for medications, but it's probably better to also place them in a transparent, re-sealable plastic bag.
Aerosols are not permitted as hand-luggage
, they should be checked-in.

It is sensible to place all 'loose' items, mobile phone, wallet, watch, keys, jewellery, etc. in the
hand baggage
.


Laptops
should be kept apart and easy to access because they must be placed in a separate security tray.

Do's and don'ts

Frankly I'm not 100% sure about some of these do's, or more often, don't. But it's better to be sure than sorry.


It is a criminal offence to offer disrespect to the King, and remember his image is on the currency.

The Thais are usually very friendly, so smile and return a
wai
if you can. If you are holding something, a slight bow is sufficient.

Do not swear or curse, 'don't lose your cool' or display strong emotions in public.

It is considered rude to point at someone. Don't call people over with your fingers pointing upwards.

Do not throw things, you should hand things to people face-up, and best with your right hand.

Unfold money when paying.

Don't touch someone head or hair.

Do not touch Thai women without their consent.

It is rude to point your feet at someone, or to raise your feet above their head. Do not point your feet at Buddhas in or outside temples. It is very rude to put your feet on a desk or chair.
I think the idea is that people should not see the bottom of your feet.


When eating Thai food use a spoon rather than a fork, and use the spoon with your right hand. Use the fork to rake food on to the spoon, never put a fork in your mouth. Never use a fork for rice, and it's disrespectful to not finish your rice.


You should leave some food on your plate, showing that you are satisfied. But never leave rice, this is considered wasteful.


Take you shoes off when entering a home or temple.


For the Thai people the
left hand
(I'm left-handed) is traditionally the 'bathroom hand', so it is considered disrespectful to use the left hand.

Don't shake hands with the left.
Don't open doors with your left hand.
Don't hand someone something, especially food, with the left hand.
Don't eat with the left hand.
Don't pay with the left hand, or wave at someone with the left hand.

Thai's don't shake hands, they greet you with a
wai
, pressing the palms of the hands together with a slight bow of the head.

The image of Buddha is sacred and should be treated as such.

And monks should be treated with the highest respect. Don't cross your legs in front of a monk. And women should not sit with or touch monks.

Dress modestly.
Both men and women should cover their shoulders and knees when entering a temple.


Gambling is illegal in Thailand
.

Changing money

It is useful to check if your bank or card providers have special arrangements or partnerships with local banks. You can do this at the same time you notify them of your travel arrangements.

Travellers are often advised that when taking currency from an ATM it is usually best to take local currency, and not € to be exchanged later.

Many people suggested to go into a bank and use the ATM, making a largish withdrawal at the beginning and in the middle of a trip to save on fees.

For
Thailand
the currency is the
Thai baht
(THB). According to a variety of websites changing money at home is not a good idea, and at the airport it's not much better. There are ATM's all over the island, "
absolutely everywhere
". Oddly enough with Thai ATM's they issue the money first and then return the card, i.e.
people can easily forget their cards
. They don't necessarily offer the best rates, but they do allow smallish sums to be taken as needed. There are a multitude of official and unofficial exchange booths almost everywhere. The official booths have some type of logo and are associated with a bank, the unofficial booths have no brand identification. Unbranded booths offer the best rates. Changing your money at the hotel is the worst possible option.
The
exchange rate
as of 20 April 2019 was 1 Thai Baht equals 0.028€, so 1,000 Baht equally about 28€. On the 3 Sept. 2019 1 Thai Baht was worth 0.03€, and on 30 January 2020 it was worth 0.029€.


Driving and car rental

For
Thailand
there are numerous comments about accidents and tourists always being blamed. Poor roads and even worse driving skills are supposed to make the whole of Thailand accident prone. Knowing how to drive on the left and use a stick-shift were mentioned. However, there are a lot of perfect reasonable comments about renting and enjoying the freedom to move around at will. As a benchmark I found mention of one person staying at Bang Tao Beach renting locally a Toyota Avanta, which is a 7-seater, for 1,300 Baht/day (that's 36 €/day). They also recommended to use the mobile phone GPS, and not pay the extra for an in-car GPS. Some people rent at the airport and use the rental car for the airport-hotel transport (we have a pick-up and drop-off included with our hotel package). Another person recommended booking through a wholesale booking agent, since they usually got great service and a later model car. Many people noted the problem of insurance for car rental. In case of an accident you have to pay an excess of between 4,000 Baht and 10,000 Baht, but some people said you can claim it back on your travel insurance.

We have a separate webpage on
Renting a Car and Driving in Phuket
.

Language used

According to
Languages of Thailand
Southwestern Tai
is the dominant language in Thailand, and it would appear that a Western version of
Southern Thai
is spoken in Phuket.
Leant English and spoken English is very variable, and depends much upon the educational level of the person (and thus on the wealth of the parents). It's been estimated that around 25% of the population understands very basic English, but maybe only 1% have a reasonable command of the language.

Tipping

The minimum wage in Thailand is 336 Baht/day and is expected to reach 345 Baht/day by the end of 2020 (that's about €10/day). Salaries range from 13,200 Baht/month to 97,700 Baht/month (but can go as high as 433,000 Baht/month (€385 to €2,800 to €12,600). The median salary in Thailand for 2020 is expected to be 104,000 Baht/month (€3,000), so 50% will earn less and 50% will earn more. As far as I can tell these figures are far too high, since many categories of people are not included in these figures. Around 8% of the population is considered poor, earning less than 60 Baht/hour (€1.75/hour). Again I think this is a gross underestimation. Burmese migrant workers in Thailand are often not registered and can end up earning even less.

Remember 50 baht is 1.40€ or 1.60$.

Locals in Thailand don't tip that much, but tourists are expected to tip about 10% and rounding up is about the best way to do that (e.g. round up a bill fo 177 baht to 200 baht). Service charges are usually automatically added, but in expensive restaurants you might consider giving a 100 baht tip. Restaurants include a 10% service change and a 7% tax on the bill. So tipping is not mandatory or even customary, but will be certainly appreciated. A useful measure is 'keep the change'. Cleaning staff and people serving in restaurants are not well paid, so a tip helps. There is a lot of guidance on the web, but a lot of it is out of date.
You don't barter or tip street food vendors, you pay the price shown. At bars you might tip 10 baht on the first drink so they know to come back and check on you. All day at a beach bar might be worth a 50 baht tip. If service was added, you might not want to tip. With taxis use the meter or fix on a price, and tip by rounding up to the nearest bill. Always negotiate a price with tuk-tuk drivers, and don't tip. Bellboys should be tipped 20/50/100 baht notes depending on what they do. Masseuse should be tipped at least 15% or more, and hairdressers at least 10%. In hotels they might be tip envelopes in the room, otherwise make it clear that the 50 baht note is a tip (for one night).


Weekends

The
weekend in Phuket is Saturday and Sunday
, but many Thai workers have to work a minimum 44 to 48 hours per week, including Saturdays.


Dress code
In
Phuket
the dress code is very, very casual, with t-shirts, shorts, skirts, swimwear, sarongs, etc.
Overly revealing clothes is frowned upon outside the usual beach and resort environment.
In the better restaurants it's best to have a short-sleeved shirt and trousers for men, and dress or trousers for women. With the heat and humidity women should avoid mascara and foundation. However, as we can see below, there is a dress code for visiting palaces and temples.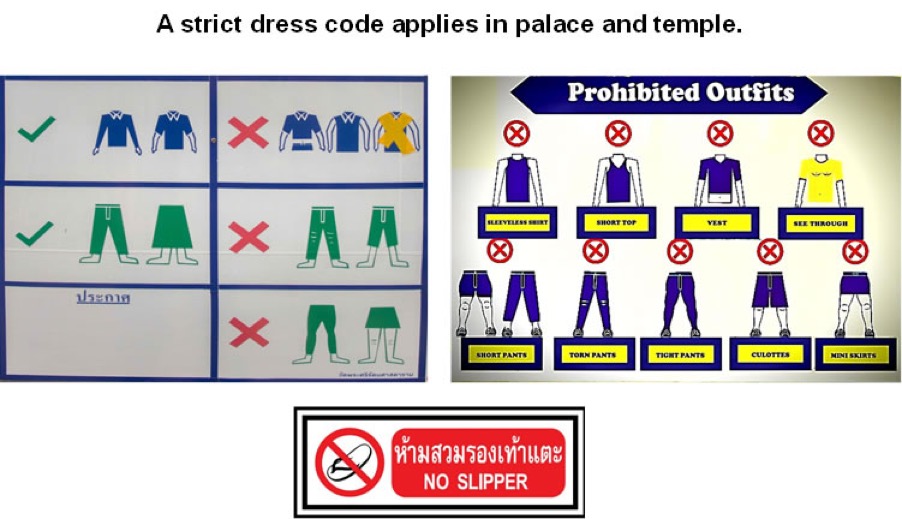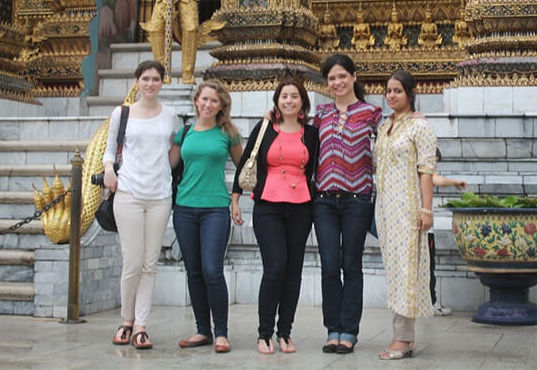 Electricity plugs & sockets

In
Thailand
they have 220/240 V, 50 Hz AC, but they have three different types of sockets. Below is a typical socket that accepts all three types of plugs.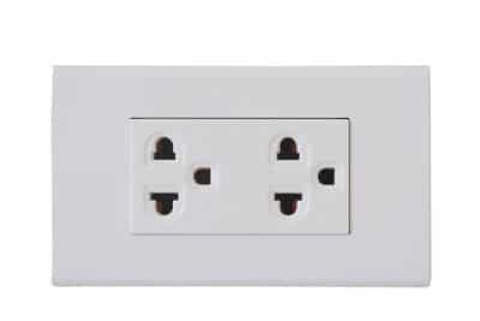 Telephone services

Using
local telephone services
was another issues often discussed on social media.

My local GSM provided me with information on using my iPhones in Dubai and Phuket. In addition I had a spare iPhone so it would be easy to pick-up a local SIM.

In
Thailand
there are three major carriers and each have a both at the airport. Using the company
dtac
was mentioned and for $15 you can get a 4.5 GB data plan for 30 days. You basically pick a plan, and replace your SIM card with a local one.


Crime

Wikipedia paints a rather negative picture
on
crime in Thailand
, although many people claim that the country is generally safe if you exercise caution. Other websites point out that Thailand is considered one of the 20 most dangerous countries in the world for tourists. There is of course the usual bag snatching and credit card fraud.

Drive-by-bag snatching
is on the increase. So don't walk along the curb, don't carry anything of value, and best leave credit cards, passports and tickets in the hotel safe. Keep your camera in your pocket and download photos everyday. Bag snatchers operate in built-up areas.

Card skimming
and fraud are common in Thailand. ATM's look different in Thailand so it's more difficult to see if a card skimmer is installed. So the advice is to only use ATM's inside banks. The classic trick is to block you card inside the machine, and a 'friendly local' will suggest you try to re-enter your PIN. Naturally it won't work and you will lose your card and give away your PIN. Judging by the information on the web, card skimming is a real threat, check out the different techniques below.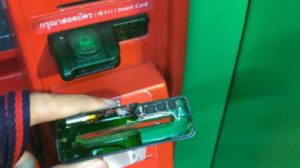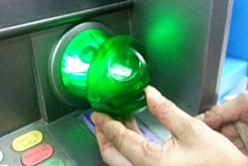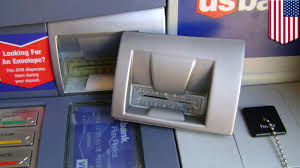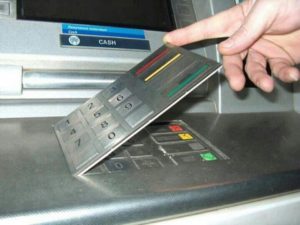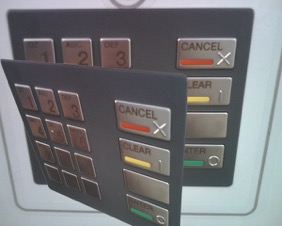 The reality is that Thailand is very, very cheap, and idiot tourists are fair game. Most rip-off's involve small sums, and can be equated to a kind of tourist tax. Tourists will pay more for entry fees, drinks, and food (menu's have different prices for Thai's and 'farangs'). Tuk-tuk drivers will return money all scrunched up, and are gone by the time you figure out you have been short-changed. Taxi driver won't user the meters, and they quote prices that are over double the real fare. Touts and 'travel agents' will inflate ticket prices, and they have very official-looking offices, badges, etc.

The 1000 Baht note (about $33 US) is the largest denomination and is the most often faked. Shops and street vendors will avoid them, and often refuse to take them. One additional scam is that shopkeepers will want to take your 1000 Baht note into the back room to see if it's real, and they will then swap it for a fake and refuse it. Never let banknotes out of your sight, and photograph the serial number on large denominations before giving it to the shopkeeper.

The more you read about scams in Thailand the more you find them, but they are all about exploiting gullible tourists.
The easiest is the friendly tuk-tuk driver who in chatting with you finds out what you want to do. Then he will get a kick-back from taking you to expensive shops, shoddy hotels or unspectacular temples (the one you wanted to see is 'closed'). They always know a place where prices are "special just for you". There are even fake tourist centres. Never ask a tuk-tuk driver to take you to a good restaurant. Always know where you are going and insist on going there.
Another scam is built by a seemingly random group of strangers that convince you 'bargains can be had on gem stones'. Don't accept or you will end up paying for nice looking glass.
Yet another is the high-pressure selling of time-shares, particularly in remote locations.
You may be approached and offered a 'free' bracelet or a bag of bird seed to spread around. They then asked to be paid, and if you refuse or try to return the items they make a big noise and fuss. Smile, politely refuse all gifts and walk away.

Another scam related to credit cards, is that once you are installed in the hotel you receive a call from the front desk "just to confirm/verify your credit card details". Naturally, it's not from the front desk.

Another 'front desk' style scam is when you detect a free, no password, wi-fi signal in or near the hotel entrance. This may be run by hackers looking to anything personal from videos through to social security numbers or credit card details. Remember hacker can use SSL decryption to capture personal information or SSL stripping to downgrade secure domains (the https type) and they gain access to passwords and payment information. So make sure you are connected to your hotel free-wi-fi.

Travel clothes

Travelling for nearly 2 months to two different warm-climate countries meant that we could not just throw a few clothes into a suitcase and go. Firstly, we would need enough clothes to cover a period of about 8-9 days before using the hotel laundry services. Secondly, flying business class meant that we did not have too many problems with barrage allowances. Thirdly, we should target comfort without looking scruffy.

Two aspects came to mind, firstly what to wear when travelling, and secondly, what clothes would we need in the resort in Phuket?

What to wear when travelling was easy, there is a lot of information on the web. But staying Dubai and Phuket the key criteria is for fabrics that breath.
So summarising:
The best breathable fabrics are lightweight cotton and linen, and its always best to avoid tighter knits or weaves. Thinner materials and finer yarns will be better. Anything that locks in moisture and does not allow some airflow will be uncomfortable. Some 'experts' say nylon and polyester are breathable fabrics, but there is plenty of advice saying not to wear polyester based fabrics because they don't absorb perspiration. Oddly, there are lots of comments about nylon and polyester not being breathable and can be quite hot to wear. It is true that fabrics such a rayon or viscose are lightweight and don't trap heat, but they wrinkle, repel moisture, and retain odour. Silk and merino wool retain heat, but a blended wool might work. There are lots of support for natural fibres, for example, linen lets heat escape from the body, whilst cotton is breathable and absorbs body moisture (some people don't like this feature). Linen also absorbs moisture, won't cling to the body and has as fast drying time. But linen wrinkles, so pick a linen blend that is anti-wrinkle, e.g. a linen-cotton blend.
Materials such as wool, nylon and polyester don't crush easily, so look good even out of a suitcase. When travelling, look for clothes that pack easily and don't crease.

In hot and humid places, don't take jeans (they are hot and dry slowly).

In many places it's best to take the essentials and buy anything extra when you get there, the prices are almost certainly more competitive there than at home.

Increasingly look for clothes that have lots of pockets, in particular internal or hidden pockets. Some place you can carry safely a passport and currency. Pockets with zips are good.

When travelling, pick loose fitting clothes, something you can fall asleep in, and 'roll over' without them 'clinging' to you. Avoid tight clothes and go for natural, breathable fabrics. So no tight trousers, and go for a loose and elastic waistband. And a lot of people suggest not to wear white clothes when travelling. Also many people suggest a hoodie when travelling so you can use it to keep your head warm. So go for a warm hoodie that roles up into a small pack.
In particular when travelling, wear freshly washed clothes, and avoid using perfume or cologne.

So on clothes for travelling to, and staying in, warm, semi-humid places go for pre-washed cotton, if possible with an anti-wrinkle treatment. The only problem is that cotton must be washed in warm water, stains are difficult to remove, needs ironing, and dries slowly. Or try pre-washed linen, if you don't mind wrinkles. Linen is best washed in cold water. A lightweight cotton-linen wrinkles less. A polyester-cotton mix will hold its shape, and might be a good bet. Often rolling clothes, rather than folding, when packing reduces wrinkles. Wrinkles and stains are less visible with pattern prints.

It's best to focus on layers so you can put on or take off layers when it gets too cold or too hot. This is particularly true when flying. Oddly enough, most people suggest long sleeves and trousers in the humid heat, but I'm going to stick with short-sleeves and shorts. A pullover or cardigan is useful, since you can take it off and roll it up for a pillow, or use it as a makeshift blanket. Something with a zip is even better because you can take it off and put it on easily.
Some people swear by a pashmina or silk-cashmere wrap that can work as a blanket on the plane and a wrap for the chilly evenings.

And for my wife who always has cold feet, and good pair of warm socks, or something to cover her feet.

There are some items that include a shield technology to repel mosquitoes, ticks, ants, flies, chiggers, and midges. The product I saw was the ExOfficio Bugsaway Halo Shirt.

Shoes are another big issue, since they can take up a lot of space when travelling. There's lots of advice about stuffing the shoes with socks, underwear, etc. Advice comes in two different 'colours', one for travelling and the other for walking. However, in both cases, the key requirements are comfort, supportive, breathable, and spacious.
When travelling go for comfortable slip-on/slip-off shoes. When flying people often slip-off their shoes, but its good to be able to slip them on easily so as to 'stretch your legs', etc. You don't need to strain to tie or fasten then, but on an aeroplane look for shoes that are well balanced against turbulence. Also slip-on/slip-off shoes are easier for the security checks. Also remember feet swell during a flight. Simple canvas sneakers are often suggested. One suggestion was Ecco Soft 7 Casual Slip-On's, another was Vans Slip-On Core Classics. In some countries white tennis shoes, crocs (kind of plastic clogs), or open sandals, or even sneakers are frowned upon, so a pair of loafers for men might be the best option.
Shoes for hot-humid climates are another problem. The first problem is that feet swell in the heat. So they will swell a bit on the flight, and stay 'bigger' through the holiday. Lot's of 'experts' write about flip-flops, or at least slip-on/slip-off. In Thailand you take off your shoes when entering homes, temples, hotel rooms, and many shops, so you might take off and put on your shoes 10-20 times daily (if not 50 times daily). So avoid laces and buckles. I guess if you need flip-flops, you can just buy them there. So the key is to find some slip-on/slip-off shoes, such as Skechers Slip-One Walking Shoes, which will work when you are sightseeing. Also it would be perfect if you don't need socks. Also slip-on sneakers work, such as SeaVees Slip-On Sneakers or Vionic Slip-On's. Other options could be Sperry Top-Siders or Crocs Beach Line Boat Shoes. And take a look at Merrell Gridway sneakers.
If you are planning to hop into or out of boats, jeeps, etc. then a pair that dry's quickly and are non-slip would work, e.g. have a look for mens' slip on mesh aqua water shoes on Amazon (try the mark ALEADER or HQUEC for women). A pair of aqua-socks might also be useful. You might want to take some anti-blister balm as well …


Disinfecting hotel rooms

This is a 'side issue' until it isn't. We take a
disinfectant spray
(or anti-bac wipes) with us and spray and clean surfaces, the TV remote control, and everything in the bathroom. Don't put things on hangers or in draws without first spraying them. Sanitise light switches and door knobs. Look for bedbugs on the mattress, bed frame and headboard (remember to look for small brown blood stains).
And whilst you are doing this also check that the heating and air-con works. Unplug and reset alarms. Check out the fire escapes. Make sure the safe works properly and disinfect the lock and inside. Remove any quilts, bedcovers, etc. and put them as far away from you as possible.