Our Home Airport
last update: 19 December 2021


This webpage describes trips we made through our local airport in 2020, but we also flew out from the same airport in late December 2020 and again in late December 2021. The trip in December 2020 was very quiet, but the latest trip was quite different, even if both were just before Christmas. Firstly it was crowded, and although everyone had to wear face masks, social distancing was ignored. We were lucky to get priority treatment, and were quick through check-in, passport control and security checks. We used one face mask in the taxi to the airport, and changed masks at the gate (we changed masks again in the arrival airport). At the gate social distancing was again ignored, both in the seating and queueing. The carrier claimed that boarding (and disembarking) would be in small groups, but this was totally untrue.

Despite several free sky bridges, we were bussed to the plane. Had I known this I would have book assistance for my wife. Next time I will automatically book assistance.

Our local carrier does not know if their staff (e.g. crews, etc.) are vaccinated. Nor can I find any information on vaccination status of employees at our local airport.

It looks like this will change soon. Nation-wide the unvaccinated will have to present a daily negative COVID test to be able to enter the workplace as of 15 January 2022. Any employee without a COVID vaccination certificate and who refuses to take a COVID test will not be able enter the workplace and will have to either take a day off or won't be paid, but employees will not be fired for not meeting the conditions.


The below, more detailed, description is based upon our New Year trip for 2020, which ran from late January 2020 to mid-March 2020 and involved 8 nights in Dubai and 43 nights in Phuket.

The first and last legs of our trip were short flights to and from London Heathrow Terminal 5 on a BA Airbus A320.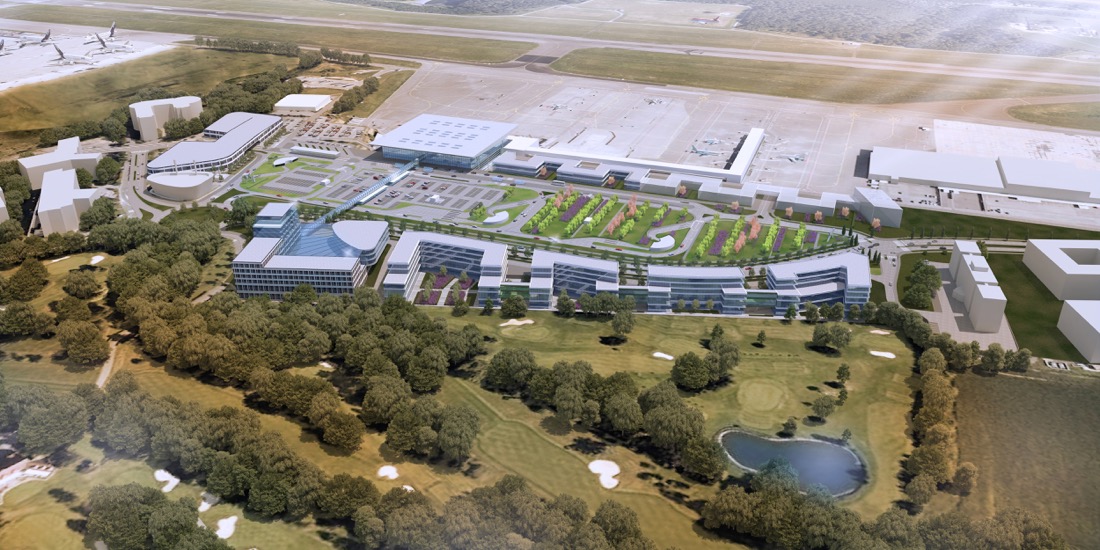 On this webpage I rapidly review our home airport. Take this as a little test. We will not tell you where our home airport is, but we will describe it. Above you can see parts that exist, and parts that are planned for the near future.


The history of our home airport

The decision to construct an airport in our home city was made in 1937, but WW II intervened, and it was only in 1946 that the airport finally saw the light of day as a commercial operation. In those days the airport consisted of wooden barracks and a reinforced grass runway.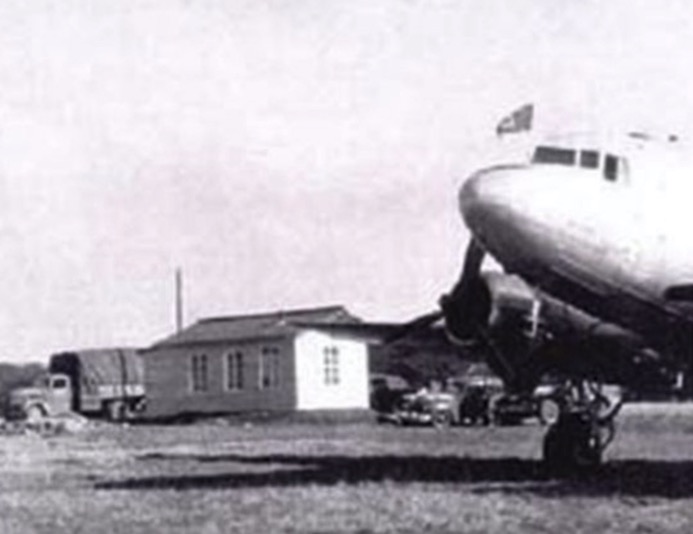 In 1949 the airport acquired a tarmac runway, some technical buildings, and a control tower. But it was not until 1972 that the airport started to take on the form that we can still see today.

The airport has witnessed 2 crashes (one on the runway), a terrorist attack, an armed robbery, and several runway expansions.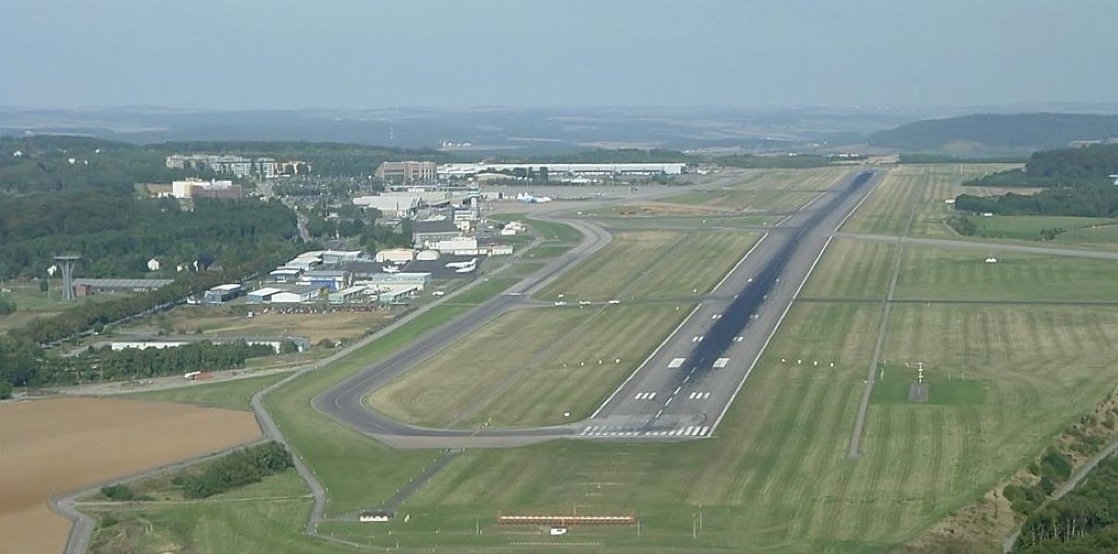 In the period 2003-2008 a new Terminal A was built (see below) and the old terminal was refurbished in 2004 and renamed Terminal B. The Terminal B has been more or less left dormant over the last few years, but is now being completely rebuilt to serve short regional flights.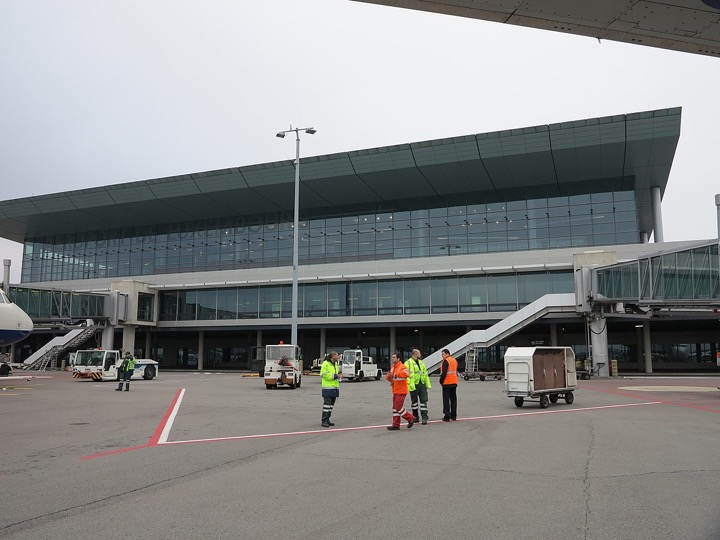 Online check-in

Our travel agent provided us with a travel schedule,
e-tickets
, and the usual travel advice.


In fact e-tickets have been mandatory on all major airlines since 2008. In our case we had to download a British Airways app for the iPhone, and then log in (using a pre-created account) and obtain a boarding card. The boarding passes for BA appeared in the
Apple wallet
.

Arriving at the airport

The advantage of a small city is that travel times to the local airport are still acceptable. Our home airport has excellent, but expensive, underground parking facilities. However, our trip would take 53 days, so a round trip with a taxi was a far better deal than leaving the car in the airport parking. The taxi drop-off point was not the most convenient, but trolleys are free.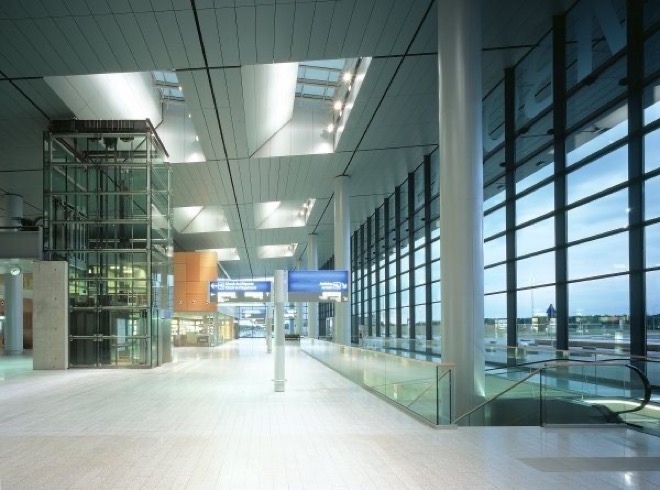 Main hall and check-in

Unfortunately, the interior of Terminal A is more or less identical to any other small airport. It's all there, but it's also totally uninspiring. Still I suppose the judgement must be based upon efficiency and safety, rather than attractiveness and elegance.

We had made the online BA check-in which was opened 24-hours before departure. We were also able to do the online check-in for our flight from Heathrow leaving on the next day. Emirates provides an online check-in 48-hours before departure.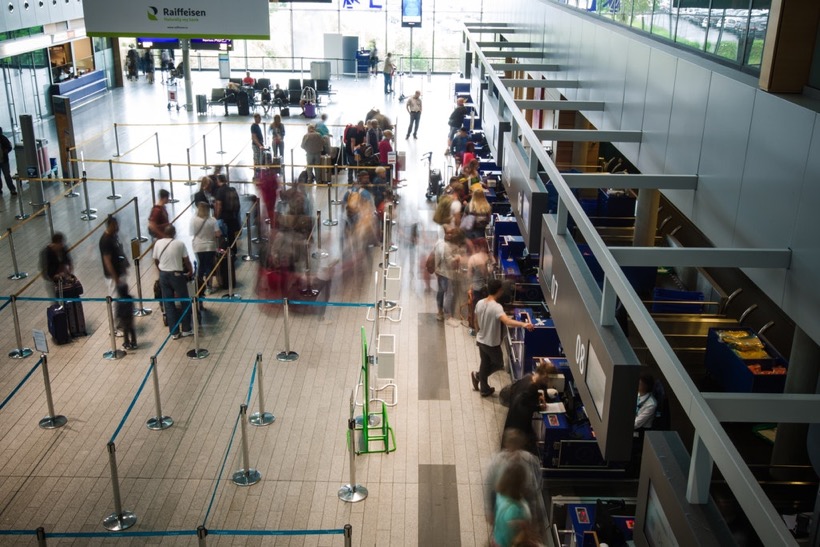 Check-in is more or less the same all over the world. You need your e-tickets (proof of purchase) and a valid passport or ID card. The airport offers online check-in, a self-service check-in for a limited number of carriers, and separate check-in counters for economy and business. With the local carrier you can also check-in luggage the night before for early morning departures.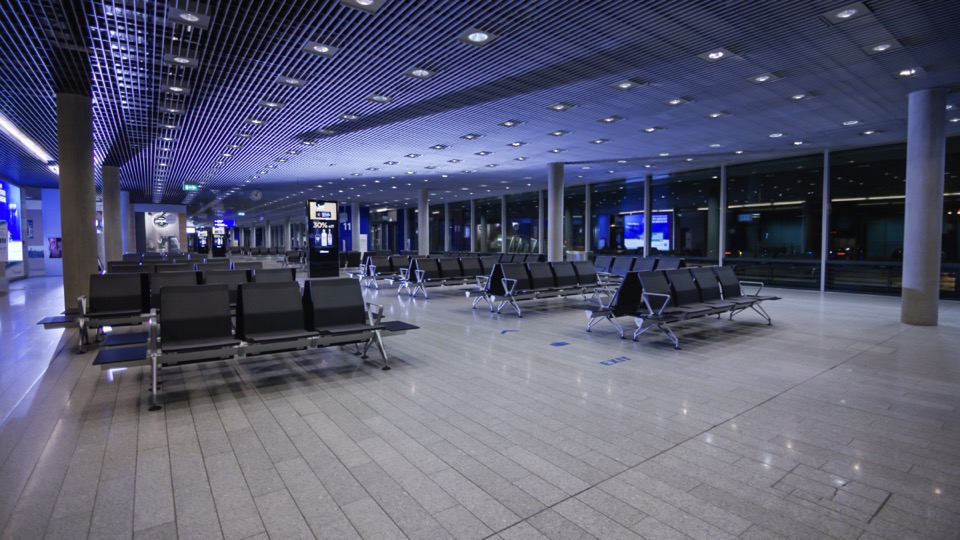 So we arrived at the main entrance (level 0), walked past the non-duty-free 'duty free', spotted the ubiquitous Starbucks, and found the check-in. Once check-in completed, we went through 'passenger control' to access the departure hall and gates which are on level -1. Level -1 is divided into two areas, one for arrivals with baggage claims and custom controls, the other for the departure gates (see above). In the departure hall there are the usual 'questionable duty free' shops. 'Questionable' because you can easily find perfumes, etc. cheaper in the city if you factor in the discounts. Level +1 is home to a restaurant and a business centre.

The airport authorities advise passengers to arrive at least 2 hours before departure. Unfortunately we arrived somewhat early, and had to wait until 2 hours before departure for the gate to open. In addition, seating in the main area of the airport is surprisingly limited. Frankly waiting to check-in in this airport, and probably in any airport, is not the most entertaining experience.


Security clearance

We were travelling with a small golf bag, but this needed to be checked-in as oversized baggage. Fortunately in a small airport this took 5 minutes.

Again one of the advantages with a small airport are short queues. Getting through security was uncomplicated (provided you prepared beforehand). The first thing is that you needed to have your passport ready and the boarding cards readily available on your iPhone. And its certainly advisable to have already prepared the liquids in the right transparent bottles and bags, and make sure your computers are accessible (and charged), etc. The problem was that there was only one security control line open, and we caused a bit of a traffic jam.
We were travelling with a 'hand-luggage' suitcase, a backpack, a vanity case, a woman's handbag, and a walking stick. We had prepared carefully for security clearance, but we found we had to open too many luggage items to take out plastic bags with liquids, computers, electronics, etc. Adding the coats and belts, we ended up filling 7 different plastic trays. We reorganised things and managed to get down to 4 plastic trays when we went through the security control at Heathrow.

The security team must have been instructed to take swabs from random items for drugs, explosives, …? My wife's handbag was checked.


The Lounge

Even if the airport is small, the designers still enjoyed making passengers walk along bland passageways and go up and down escalators. The only value in all this was that we quickly found the business lounge which was on the same level as check-in.

The airport has only
one smallish business class lounge
, which it has, with great imagination, called The Lounge. The lounge is not that well signposted, but the main terminal hall is not particularly big so you can easily spot it on the left after the security check.

As you enter the lounge there is a desk where your boarding pass is scanned. The welcome was just about civilised.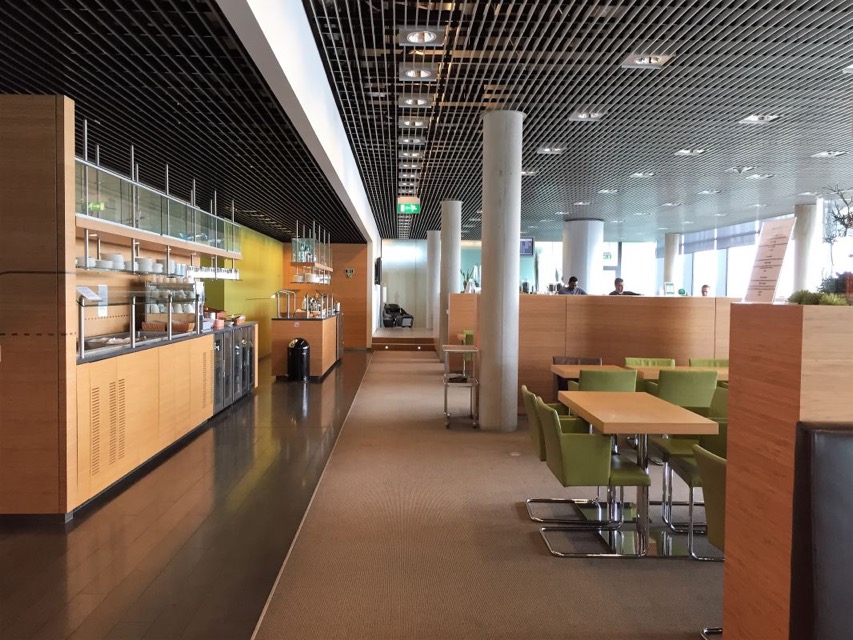 All the basic elements of a lounge are there, i.e. a rack of newspapers and magazines, a food and drinks area, and a sitting area with feature windows overlooking the airport. You can't see much because you are set back and overlook the roof of the main departure hall below. All you can see are the tips of the aeroplane tails, so not particularly exciting.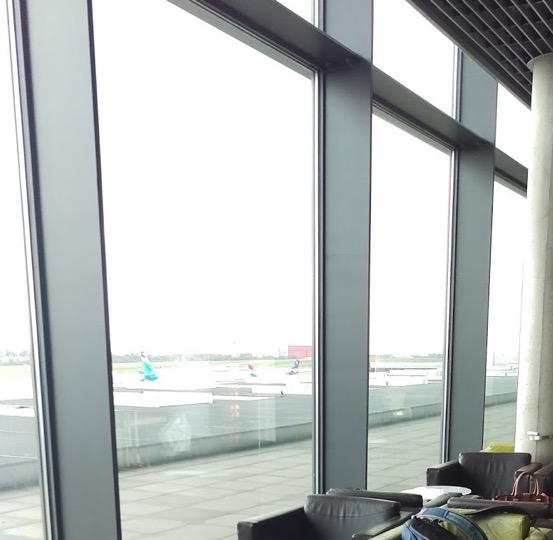 We left late on Sunday, so there was virtually no decent reading material left on the shelves. However, I did managed to find a used copy of the Weekend FT. And one thing that surprised me was that the lounge reception does not inform passengers when their flights were departing.

The decor as you would expect is boring, but there are lots of seating options. Colours are brown and lime green, with natural wood. There are booths, tables, and laptop working areas, and there are plenty of charging points. I'm told that the wi-fi is good and free.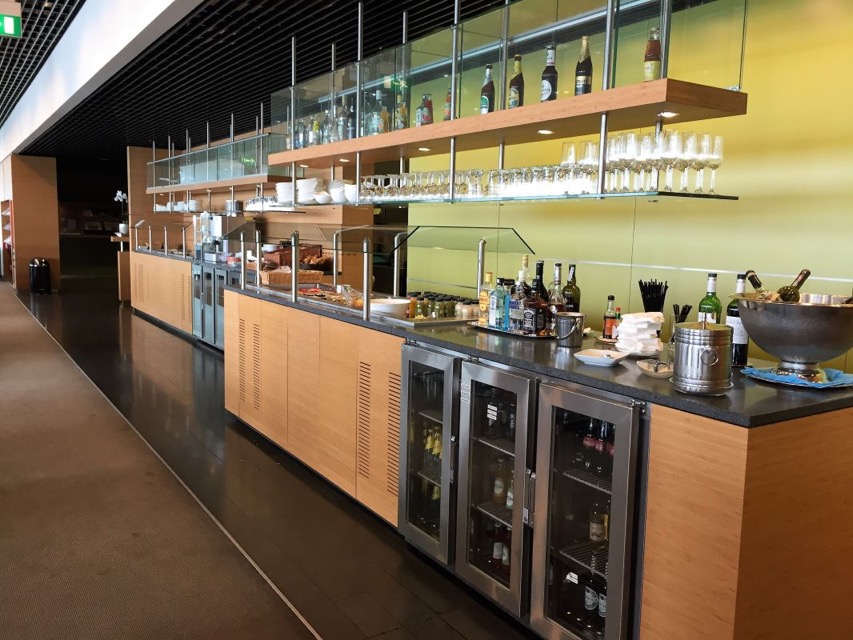 The food and drink options are oriented to snacks rather than meals. You can usually find some combination of cold meats, salads, cheese, bread, fruit, yogurt, croissant, jams, etc. And there are the usual drinks, e.g. red and white wine, coffee, tea, spirits, beer, etc.

The high point of the lounge are possible the loo's, which are a classic chic charcoal grey and white, and perfectly clean.


Departure

The airport is quite small so there is really no problem in walking to the gates, however, most irritatingly you
have
to walk through the so-called duty-free shopping area.

Then there is passport control, and finally boarding. Boarding was by 'class' starting with 1-2-3. We had priority boarded as 'class 1', but we still had to fight our way through the queue to get to the gate.


Arrivals

Arriving back the BA flight was nearly empty. This was in part due to it being a Friday, but also the impact of the
Coronavirus 2019
was beginning to be felt on air travel all over the world. Passports were checked, and we had to wait 5 minutes for our luggage.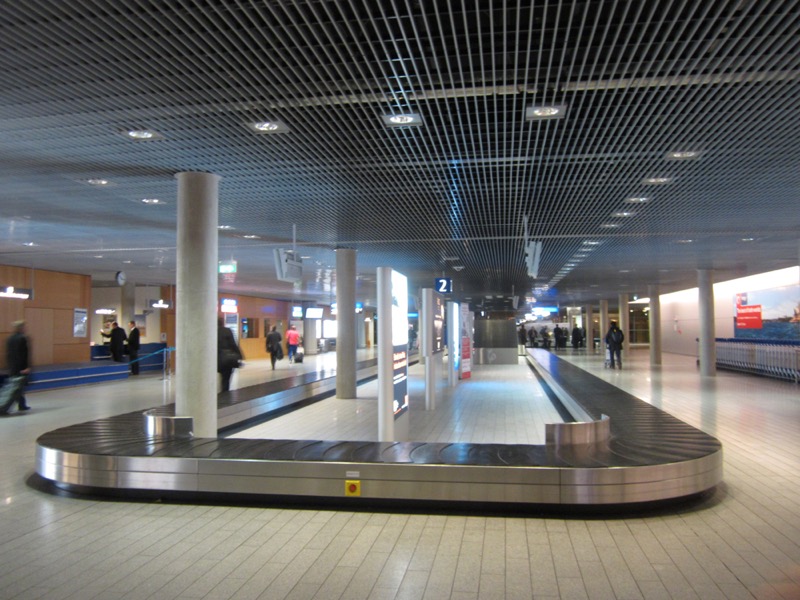 Arrivals and departures are on level -1, so you just have to take a lift to level 0, and walk out to the taxi rank.


Overall conclusion

One collection of reviews gave our city airport a 5/10 with a 3/5 for seating, 4/5 for cleanliness, and 3/5 for queuing times. I think these results are a little unjust. It's true that seating could be improved, but leaving on late Sunday we did not experiences any substantial queuing, and arriving back on a Friday night was easy. For a small city airport, what you want is rapidity and functionality rather than style or memorable moments. And this is what our home airport delivers.